Raukura Turei &
Kunmanara Carroll.
day01. gallery is delighted to share a new body of work by Raukura Turei alongside Kunmanara (Pepai Jangala) Carroll to an Australian audience.
Seeking to know the people and stories that came before us, is inevitably also a search for self. But how do we come to know any person beyond physical presence, or image? New Zealand born, Māori artist Raukura Turei's paintings materialise this exploration in 'Te Hokinga' (Te Reo Māori), 'Malaku Pitjangu' (Pitjantjatjara), The Return.
Exhibition Catalogue
here
Raukura Turei &
Kunmanara Carroll.

10 November—17 December 2022
Studio View



Installation View



Installation view
Raukura Turei, Te Marae o Tai (aumoana), 2022
Flashe, polymer binder, aumoana (blue clay) and onepū (black manganite sand) on linen, 45.5 x 36 x 2.8 cm



Raukura Turei, Ngai Tai E, 2022
Flashe, polymer binder, aumoana (blue clay), onepū (black manganite sand) on linen, 35.5 x 25 x 4 cm



Raukura Turei, Ngai Tai E, 2022 (detail)
Flashe, polymer binder, aumoana (blue clay), onepū (black manganite sand) on linen, 35.5 x 25 x 4 cm



Kunmanara (Pepai Jangala) Carroll, Walungurru, 2019
Stoneware with sgraffito, 43 x 35 x 23 cm



Raukura Turei, Te Hokinga (onepū + aumoana), 2022
Flashe, polymer binder, aumoana (blue clay), onepū (black manganite sand) on linen, 46 x 35.5 x 2.5 cm



Raukura Turei, Whakaohorahi Release (ochre), 2022
Pigment (ochre), gum arabica, polymer binder aumoana (blue clay) on linen, 45 x 35 x 4 cm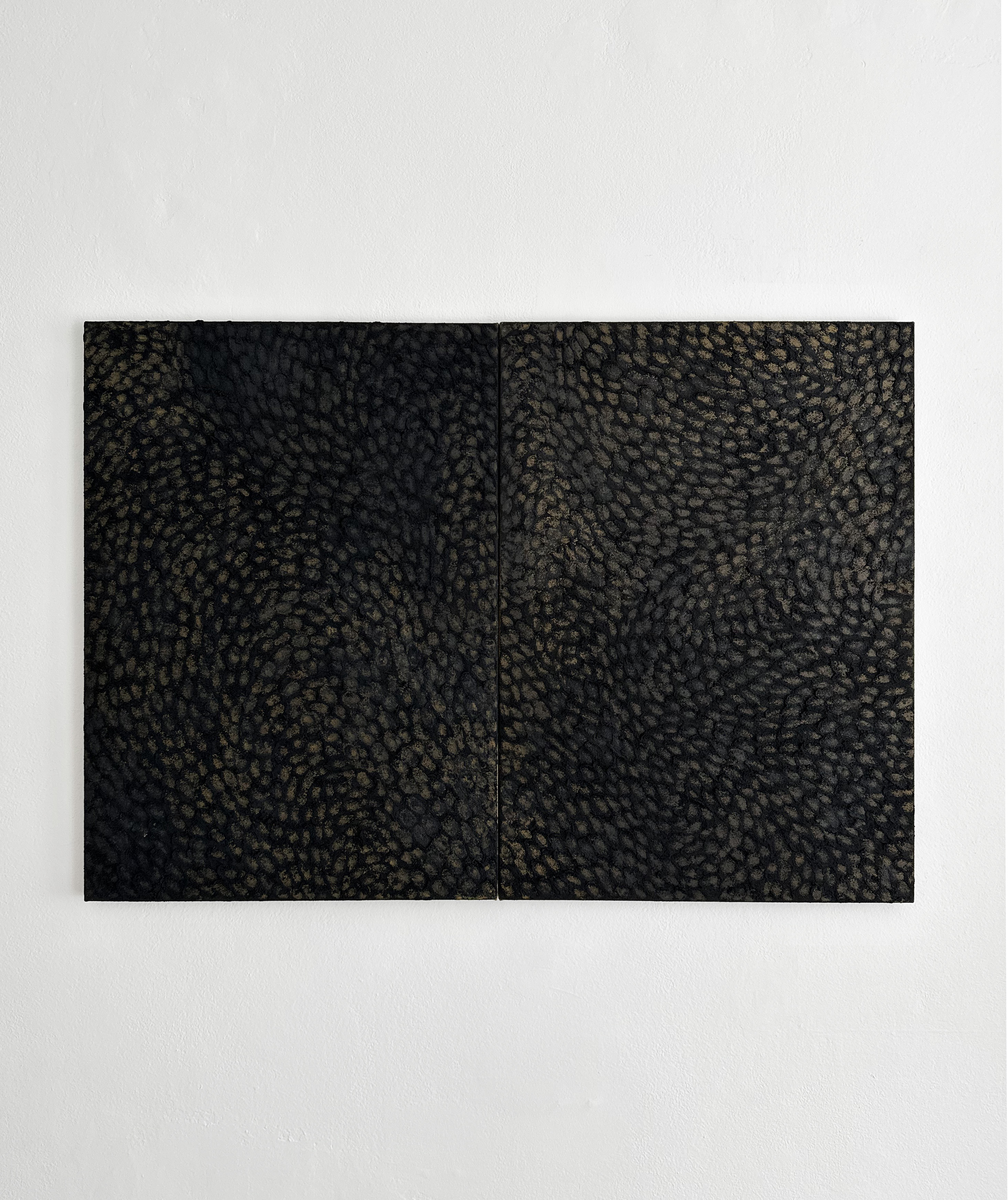 Raukura Turei, Hoki mai e te tau, 2022
Flashe, oil and onepū (black manganite sand) on linen, Diptych: 71 x 102 x 2.5 cm


Raukura Turei, Whatipūm (onepū) II, 2021
Oil and onepū (black manganite sand) on linen, 46 x 35.5 x 2.5 cm