Potent, Portent, Impotent.
day01. is proud to share the last intimate project of the year,
Potent, Portent, Impotent
, featuring a selection of three significant works that deserve celebration.
.
"I was looking at everything in the other's face, the other's body, coldly : lashes, toenail, thin eyebrows, thin lips, the lustre of the eyes, a mole, a way of holding a cigarette; I was fascinated -- fascination being, after all, only the extreme of detachment -- by a kind of coloured ceramicised, vitrified figurine in which I could read, without understanding anything about it, the cause of my desire." Roland Barthes, A Lover's Discourse.
Drowsy observation can raise the temperature in the voyeur and in the subject's sudden wakefulness, the flush knowing they are being surveyed delivers them equally rubescent.
Dale Frank's featured centerpiece,
Jonny Bravo 1, 2004
, insists on a temperature change. Its glossy applications and potent gooeyness provide shields for the nature of its rich red hue. Vulgarly pulsing, vainly flat underpainting is animated by potential secretions held at bay, with a sense of sweatiness, the permeable skin a subterfuge working hard for this image. The corporeal stretched out. The entire object is a calculated seduction, its hue, sheen, scale, orientation, even the title, nods at veins engorged with life's blood.
While on sheen and exaggeration, the image of supersized press-on-nail rendered in fine porcelain provide a platform for transformation, at once trashy and magnificent. Rendered through high production standards, Nympenburg porcelain enamel in this case, and answering 'bad' taste as a vehicle for reflection. It is portent, its determination to allure, self-mocking in the scale shift. What glamorous giant would adhere these talons? What great beauty would we meet? The scale of this piece by Martin Margiela,
Black Nails Model, 2021
, who is consistent in his thwarting of norms through wit, craftsmanship and rigour, shimmers between the knowing, the mundane and the mysterious. Propped up like a dark opera house, like true beauty it can hold you entranced until there's enough strength to absorb it. *
The artifice of beauty is a long-walked road. The world of fingertips, brows, powders, and fragrances are enhancements, like the work by Frank, a sort of concealer, an enhancer. They homogenise and mechanize the subject. Everyone rendered as a sports car with high-performance expectations. Repeatable, but discernible, these are seemingly properties of the feminine, however Frank's lusty red is ungendered and so with the porcelain nails, a habituation of a goth sensibility.
D Harding's,
Body of objects (bularru boomerangs), 2022
, silicon cast boomerangs settle like perfect lovers spooning in dozy repose. Softened weapons, momentarily impotent. Is it love or slumber? Are they symbols of the masculinity relaxed, released from the burden of vigilance? In contrast to the sheen of the other works, these carry a powdery blackness providing its own lens to desire. Sexualized like a prosthetic, blackened for a signal of the taboo, supplely rubberized fetishy handheld devices, these are hardcore objects, rendered flaccid or unaroused to withhold their power.
Collectively these works complicate any easy distinction between notions of original and copy, tradition, and the contemporary, utility, and cultural fetish. So then, perhaps all we receive in common is beauty; beauty of connection, beauty to seduce, beauty of deflection; a reflection.
Text by Donald Holt.
* Apologies to Stendhal.
.
Request a catalogue
here.
Dale Frank
Martin Margiela
D Harding.
23 Nov – 16 Dec 2023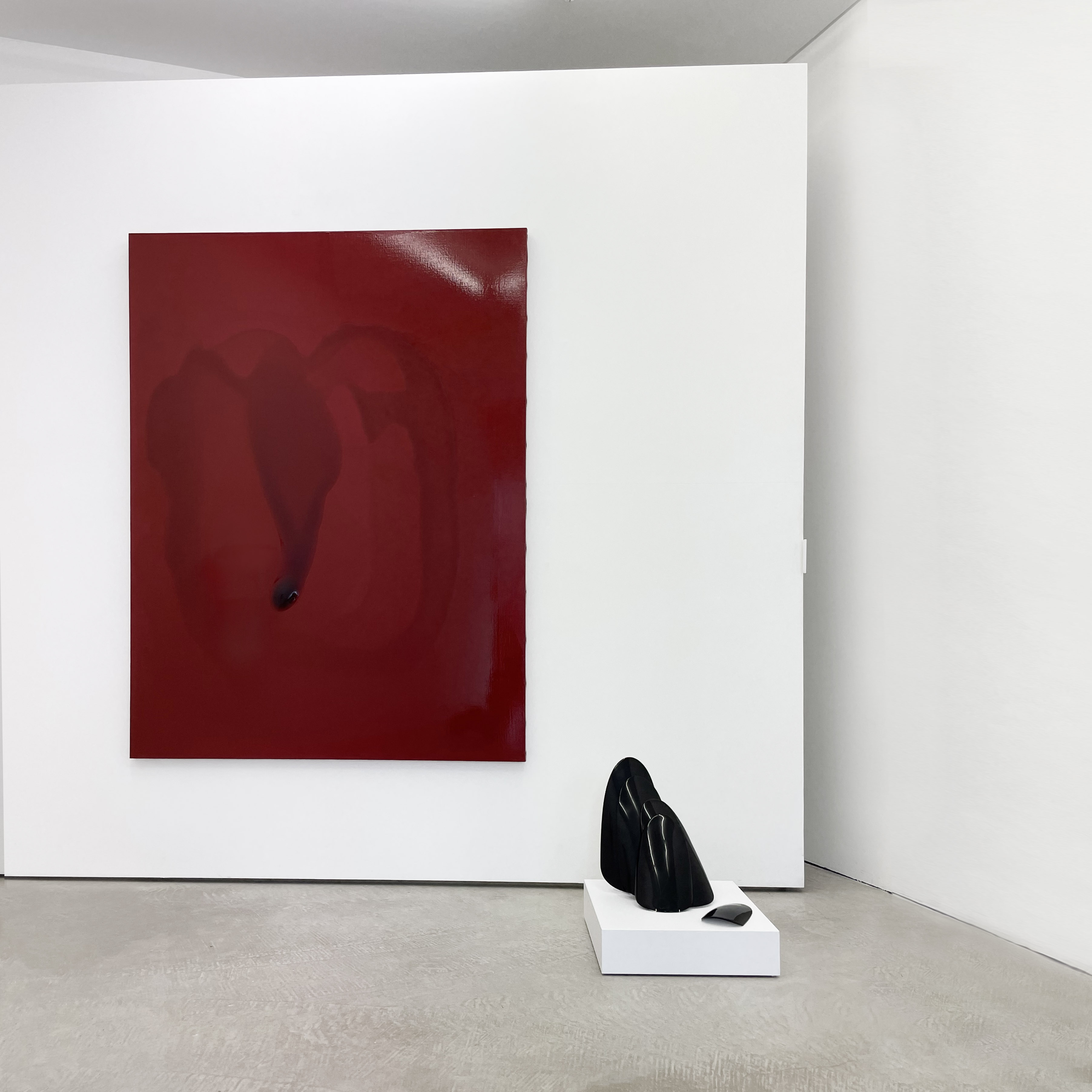 Exhibition view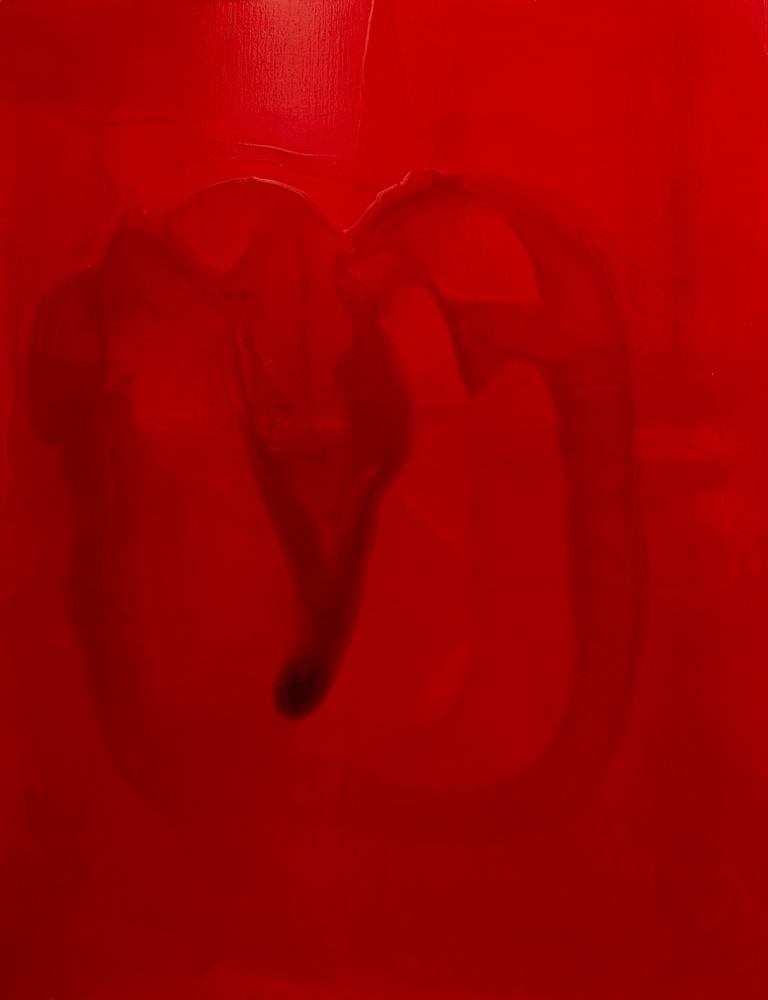 Dale Frank
Jonny Bravo, 2004
varnish on acrylic on linen
160 x 120 cm


Enquire.





Dale Frank
Jonny Bravo, 2004 (detail)
varnish on acrylic on linen
160 x 120 cm


Enquire.




Martin Margiela
Black Nails Model, 2021
Nymphenburg porcelain enamel, ed of 5
35 x 44 x 55 cm


Enquire.
D Harding
body of objects (bularru boomerangs), 2022
2 parts: 1 silicon casted Large Barcaldine boomerang, 1 silicon casted Charleville no. 7 boomerang
67 x 14 x 3cm
Private Collection.